Every company is different.​
Get tailored experience on you demo today! ​
WhatsApp forms the most popular choice for mobile messaging with more than 2 billion monthly active users, 65 billion daily messages and an astonishing response rate of about 90%. WhatsApp is used across 180 countries and is the most used communication application in more than 85% of these countries. Because of its popularity and features like product catalogs for its business applications, it also possesses the potential to run marketing campaigns extensively.
9 out of 10 customers choose SMS communication to keep themselves informed about business communication. SMSes are inexpensive and strengthen business with their high opening rates and conversion rates compared to phone calls and emails. A study in 2020 showed that more than 77% of the customers appreciate brands sending them regular SMS texts. SMSes are also a suitable medium for transactional messages like the amount being debited or credited or for order and delivery updates for its customers.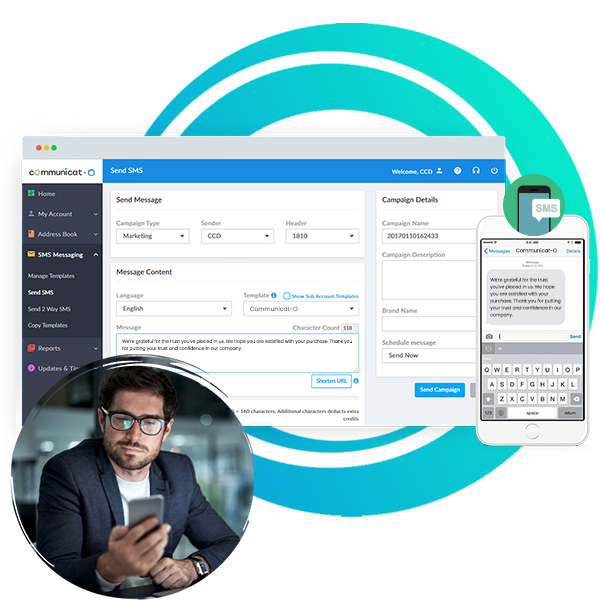 A platform with over 500 million active monthly users and a projected 1 billion users by end of 2022. With over 15 billion messages sent and received everyday, Telegram is a messaging platform brands should not overlook. At least a million and a half users sign up on this platform everyday and it also forms the most popular messaging app in some countries in 20 countries and to add to it, it was also the most downloaded non gaming app in 2020.
Be it the content customers consume while having their morning coffee or while you are looking for the most challenging technological solutions, Twitter does it all. Twitter presence has become as important as a brick-and-mortar office for your brand. Twitter is home to about 330 million active monthly users and 145 million active daily users. If that is not impressive enough, Twitter hosts 6000 tweets every second and over 500 million tweets every day. Every 7 in 10 companies in the United States use Twitter for their marketing campaigns. Twitter has seen a 250% increase in customer service conversations in the last two years. This forms enough reason for a brand to integrate Twitter into its existing marketing strategy.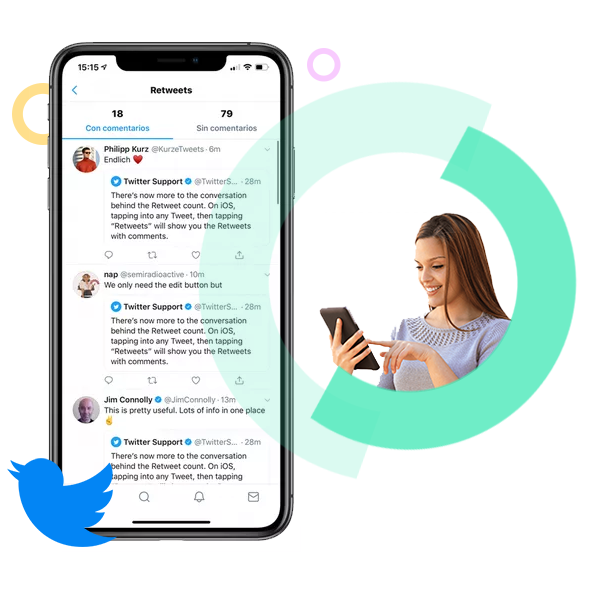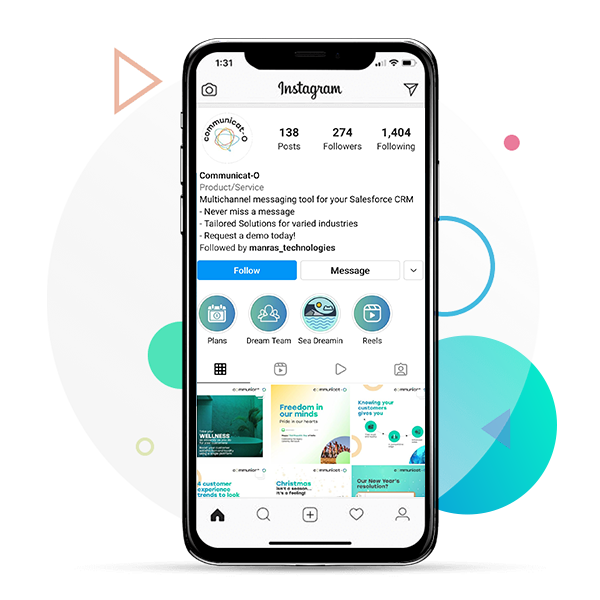 This is where the young guns are; about 70% of Instagram's users are under 34, and mind you, it still has over a billion active monthly users. Young adults are addicted to Instagram. An Instagram user spends more than 30 minutes on the app every day; a survey also discovered that 81% of its users use Instagram to research products and services. Every one in two users has visited a website and purchased it after seeing a product on Instagram. It also tops the list of the most popular applications for mobile phones right after Facebook and WhatsApp. It's not just a photo-sharing platform. With an accurate marketing strategy, Instagram forms a great way to expand a business's growth and enhance customer engagement.
Your brand must already be on Facebook; the numbers suggest so. Almost everybody you know is on Facebook, which means all your target audience is already using Facebook. Facebook caters to 2.74 billion active monthly users, and Facebook has turned out to be a very holistic platform. Facebook forms a very efficient channel for communication with pre-existing and potential customers because of its broad penetration and reach. Moreover, it is also considered the best platform to run brand promotions due to the same reasons. Even though it is not a new platform, it is severely underutilized.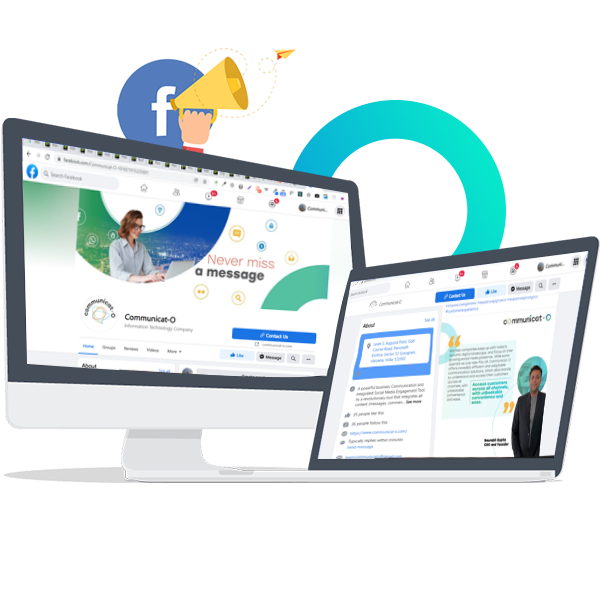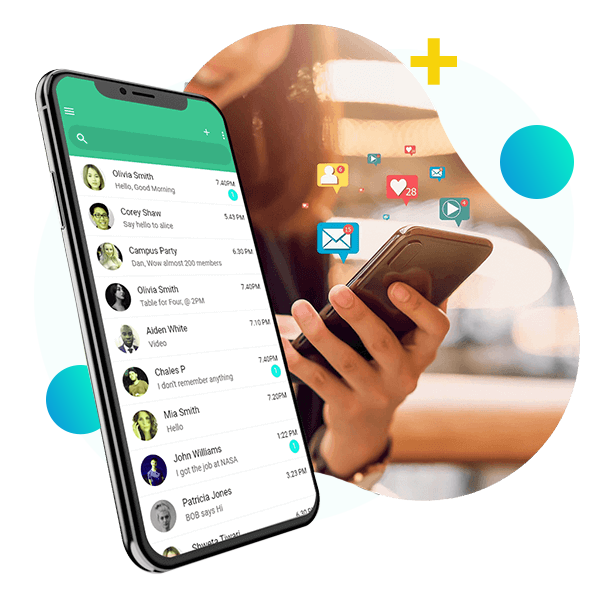 You cannot mention China without mentioning WeChat. If you are even wondering about doing business in China, you have to circle your marketing strategies around WeChat to get to the 78% of the nation's population that use this app. WeChat is a host to over 1.2 billion active monthly users who exchange a mind boggling 45 billion messages every day. It's not just limited to Chinese citizens; almost 90% of the companies based in the United States use WeChat to communicate with stakeholders in China. WeChat offers more than just a messaging platform; it's a whole platter of utilities, making it irreplaceable and impeccable. If you have your customers in China, you cannot proceed with your business without integrating WeChat.
What WeChat is to China, Line is to its neighbors across the sea. Line, which started off as a messaging service, now offers various functionalities like peer to peer payments, food ordering, travel and leisure bookings, and whatnot. Line has over 224 million monthly users, with more than one-third from Japan. With roughly around 70% of its population on the App, Line offers a one-stop social experience for users and brands predominantly in Japan and Southeast Asia.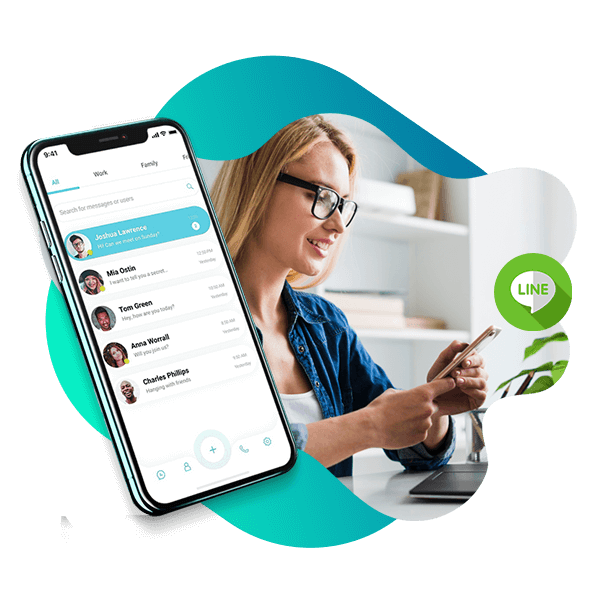 One inbox, every interaction

Bulk messaging made smart

Deep analytics, in real time
One inbox, every interaction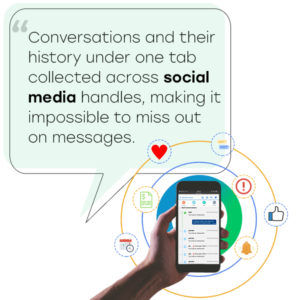 Bulk messaging made smart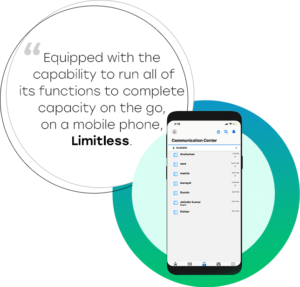 Deep analytics, in real time