SMS marketing can be an effective way to engage with customers and promote your business. At Communicat-O, we understand the importance of approaching it correctly to achieve success. Here are some important do's and don'ts for SMS marketing success:
Do's:
1. Get Permission: Always get explicit permission from customers before sending them SMS messages. Make sure you have a clear opt-in process and provide customers with the option to opt-out at any time.
2. Keep it Short and Sweet: SMS messages have a 160-character limit, which means that you need to keep your messages short and to the point. Avoid using jargon or overly complicated language and focus on the key message you want to convey. Be concise and make sure that your message is easy to understand. You can also use emojis to add some personality and fun to your messages.
3. Personalize your Messages: Personalization is key when it comes to SMS marketing. Use the customer's name in the message to make it more personal and engaging. You can also segment your audience and send targeted messages to specific groups based on their interests or preferences. This will make your messages more relevant and valuable to your customers.
4. Offer Value: Provide customers with exclusive offers, discounts, or promotions that they can't find elsewhere. This will incentivize them to stay subscribed and engage with your brand. Make sure that your offers are relevant and valuable to your customers. For example, you can offer a discount code for their next purchase, a free gift with their next order, or early access to a new product launch.
5. Timing is Key: Send messages at the right time to ensure maximum impact. Avoid sending messages late at night or early in the morning when people are likely to be sleeping or busy.
Don'ts:
1. Spamming: Avoid sending too many messages or messages that are not relevant to the customer. This can be seen as spam and lead to customers opting out.
2. Use Slang or Abbreviations: Avoid using slang or abbreviations that may not be clear to all customers. This can lead to confusion and reduce the effectiveness of your message.
3. Ignore Legal Requirements: SMS marketing is subject to legal requirements such as providing an opt-out option and not sending messages to customers who have not given their explicit consent.
4. Be Inconsistent: Consistency is key when it comes to SMS marketing. Don't send messages too frequently or sporadically as this can lead to customer confusion and disengagement.
5. Be Impersonal: Avoid using a generic tone or message that lacks personalization. Customers are more likely to engage with brands that they feel are speaking directly to them.


Communicat-O
Communicat-O is a comprehensive communication and marketing automation platform that offers a range of tools and features for businesses looking to implement effective SMS marketing campaigns. With Communicat-O, businesses can easily create and send personalized messages to their customers, and track the effectiveness of their campaigns in real-time. Communicat-O's user-friendly interface and robust analytics capabilities make it easy for businesses to optimize their SMS campaigns and achieve success. By using Communicat-O, businesses can ensure that they are approaching SMS marketing in the right way and following best practices to engage with their customers effectively.
In conclusion, SMS marketing can be a powerful tool for engaging with customers and promoting your business. By following these do's and don'ts, you can ensure that your SMS marketing campaign is successful and effective. At Communicat-O, we can help you create a successful SMS marketing campaign that focuses on providing value to your customers and following legal requirements to build trust and loyalty.



For any query related to SMS Marketing, then no worries you are at the right place, we can help you with that. Communicat-O is a powerful 
salesforce app
, you can integrate it with your salesforce CRM and with Communicat-O you can connect with all your social media accounts, channel in a single app to communicate with your customers. 
Contact Us
Building robust relationships within educational institutions goes beyond just academic endeavors. It's about forging lasting connections with students, alumni, and staff alike. These relationships serve
Read More »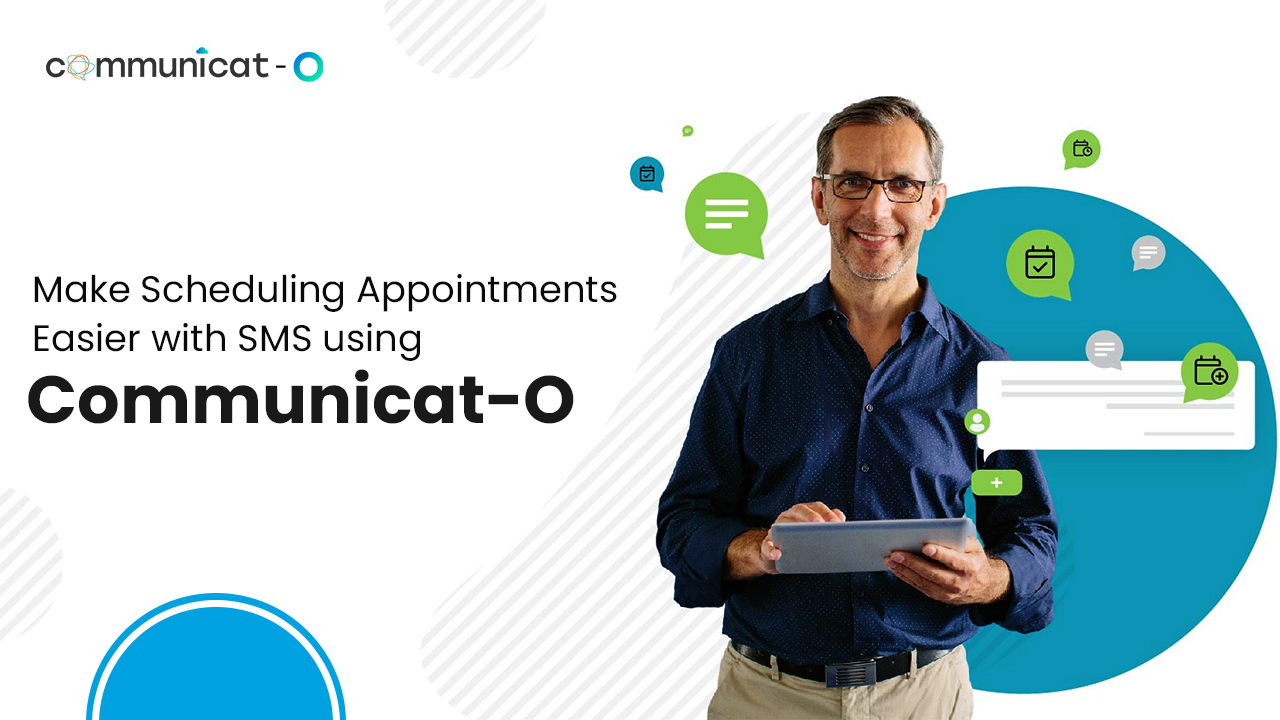 In a world where immediacy is key, many businesses still grapple with outdated appointment scheduling systems. Yet, a pivotal shift is evident: a Software Advice
Read More »
Navigating the vast digital landscape, businesses seek tools that not only streamline operations but also enhance customer interactions. The automation of lead generation, driven by
Read More »